Honorary Rector of the University of Nova Gorica, Prof. Dr. Danilo Zavrtanik, receives the Zois Lifetime Achievement Award
Date of publication: 13. 10. 2023
News
Today, the Minister of Higher Education, Science and Innovation, Dr. Igor Papič, and the Chair of the Committee of the Republic of Slovenia for the Awarding of Prizes and Recognitions for Outstanding Achievements in Scientific Research and Development, Prof. Dr. Nataša Vaupotič, announced the recipients of the Awards and Recognitions of the Republic of Slovenia for outstanding achievements in scientific research and development in 2023.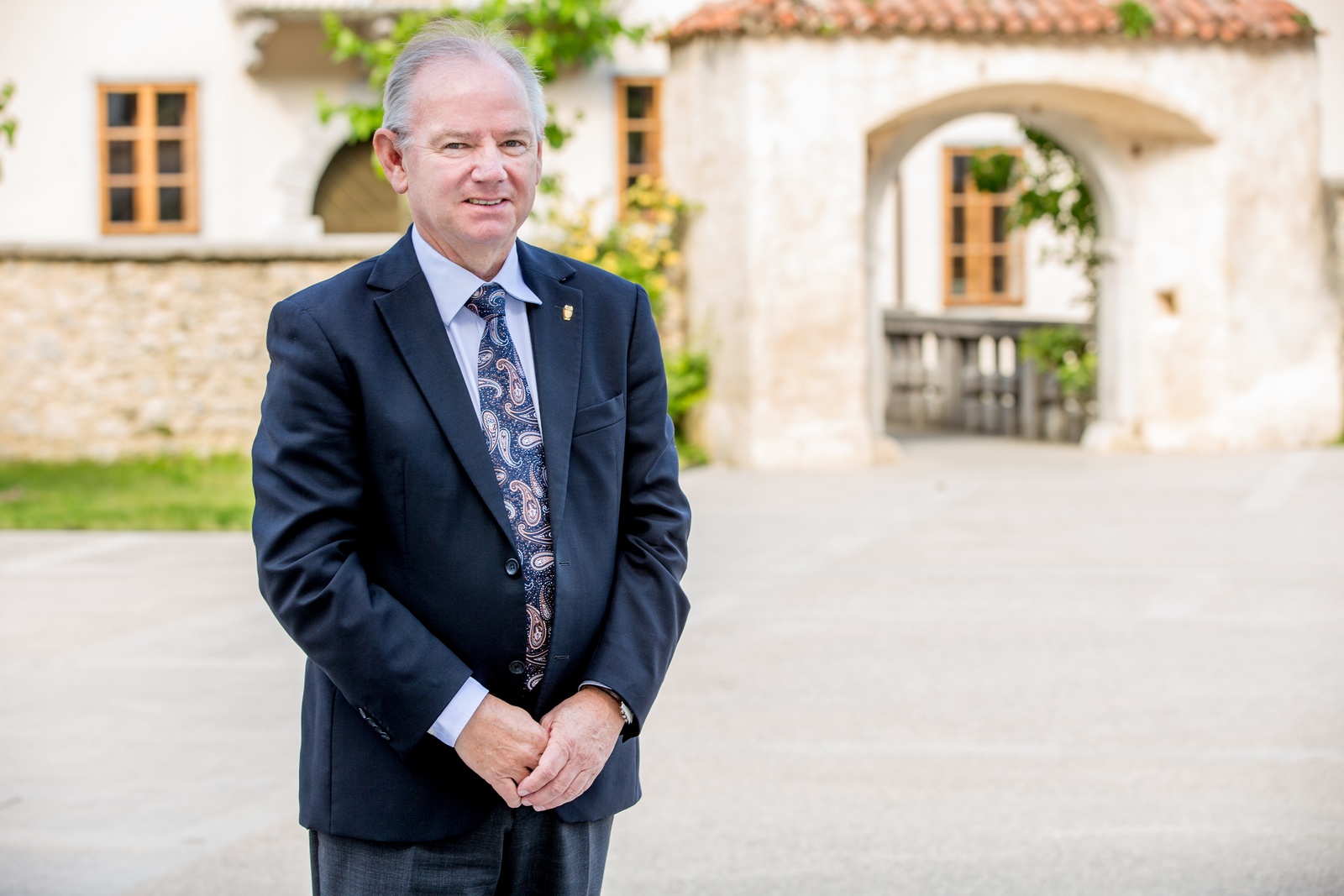 The Zois Lifetime Achievement Award in the field of elementary particle physics and astrophysics will be awarded to Honorary Rector of the University of Nova Gorica, Prof. Dr. Danilo Zavrtanik, at the ceremony which will be held on 28 November 2023.
Reasoning for the award:
Prof. Dr. Danilo Zavrtanik has achieved outstanding research results in various subfields of high-energy physics, and as a leader of Slovenian teams in international collaborations, has paved new paths for Slovenian physicists. His scientific activities started at the European Organisation for Nuclear Research, CERN, with research of elementary particles with the OMICRON and CPLEAR particle detectors, and continued with the search for the Higgs boson with the DELPHI detector. Dr. Zavrtanik's research later turned to astrophysics of high-energy cosmic particles, where he contributed to the measurement of their spectrum and the study of their sources. He was actively involved in the design and construction of the world's largest cosmic particle observatory, the Pierre Auger Observatory in Argentina, and in recent years has been focusing on high-energy cosmic photon research with the emerging Cherenkov Telescope Array Observatory.
A long-time associate of the University of Nova Gorica and the Jožef Stefan Institute, he has always been a driving force for equal participation of Slovenian researchers in the international arena. His efforts, and those of other Slovenian colleagues, have helped Slovenia to become an associate member of CERN. Observant to the needs of higher education, he founded the International Postgraduate School of Environmental Sciences in Nova Gorica in 1995, which he led for many years and which he developed into the successful University of Nova Gorica.
Congratulations!