The Women Writers Route is certified by the European Institute of Cultural Routes of the Council of Europe
Date of publication: 20. 6. 2022
News
The University of Nova Gorica is actively involved in the project, as one of the founding members of the Cultural and Tourist Association Women Writers Route.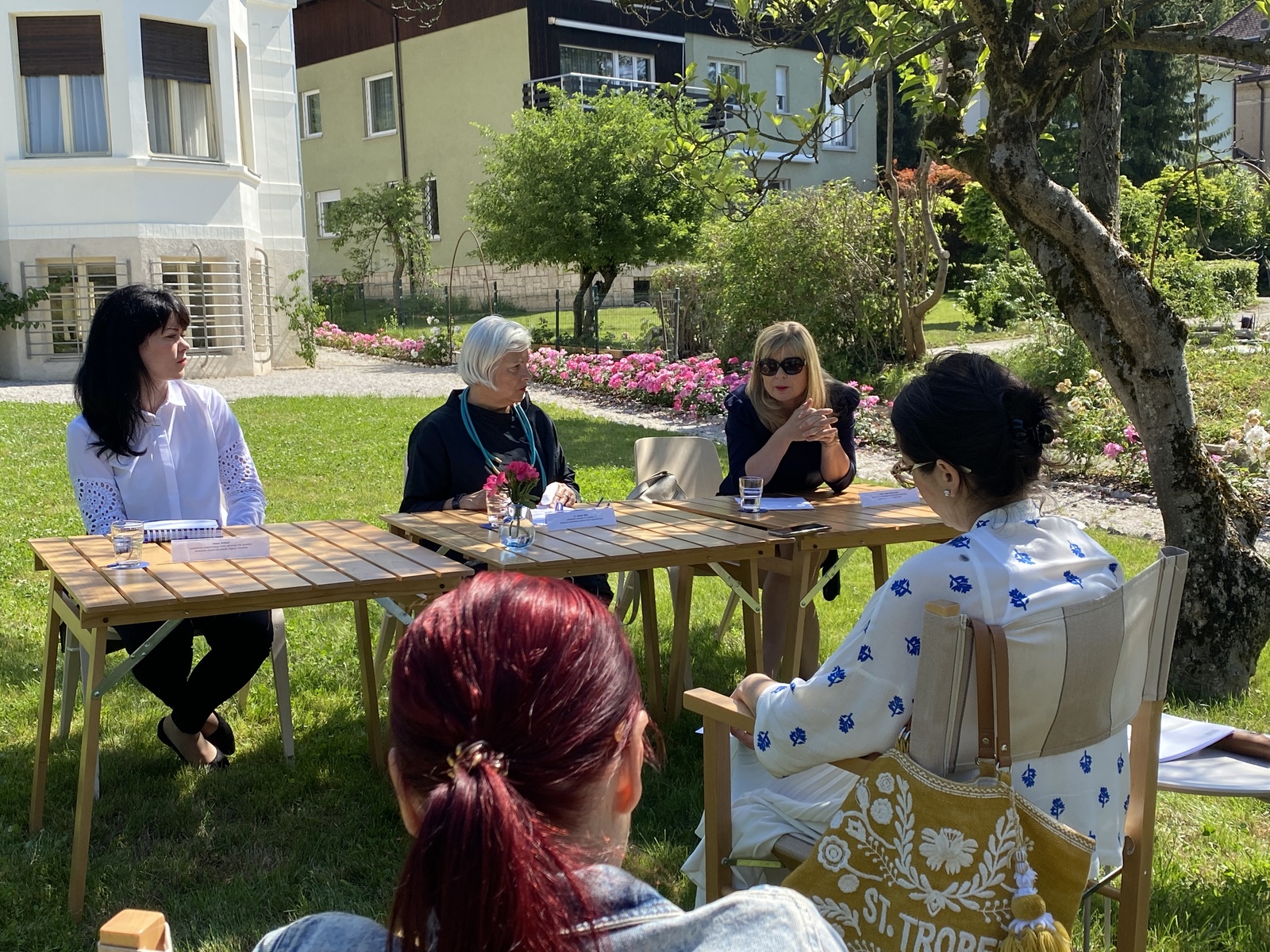 The development of the new cultural-tourist route started five years ago on the initiative of the International Foundation Forum of Slavic Cultures, and at the end of 2020, the Women Writers Route Association was formally established and registered. The latter is based in Villa Zlatica in Ljubljana. After several years of project work, the implementation of programme activities, expansion of the network, evaluation by experts of the European Institute of Cultural Routes and a presentation at the headquarters of the European Institute of Cultural Routes in Luxembourg, the Women Writers Route was awarded the certificate, and became the first cultural route of the Council of Europe based in Slovenia.
The Women Writers Route is dedicated to women authors from the early 20th century. The association aims to bring together the works and lives of European women writers, presenting them to audiences through dynamic and inspiring activities, while deepening professional, cultural and tourist research into the works of women poets, writers and playwrights, as well as the locations and life stories that have contributed greatly to shaping European values and today's social orders.
Prof. Dr. Katja Mihurko Poniž from the University of Nova Gorica is the Chair of the Scientific Council, which organises events to discuss and study the works of women authors, and also promotes the inclusion of women authors in various curricula and projects in which young people participate. One of the projects of the association is the interdisciplinary student project of designing the "Biciklistinja" cycle path dedicated to Zofka Kveder in Loški Potok and Bloke, which is being carried out at the School of Engineering and Management and the School of Humanities at the University of Nova Gorica.
The new cultural path will mark the role of women authors in the cultural heritage of the whole Slavic and European area, and will at least partially fill the gap in this field. In this way, it will contribute to raising the recognition and reputation of European women authors. The first phase of the project focuses on the following representatives of Slavic literatures: Anna Akhmatova, Marina Tsvetaeva, Zinaida Gippius, Zofka Kveder, Lili Novy, Marija Jurić Zagorko, Jelena J. Dimitrijević, Isidora Sekulić, Desanka Maksimović, Maria Konopnicka, Ivana Brlić Mažuranić, Divna Veković and Jelisaveta Bagrjana. On the initiative of the University of Nova Gorica, the Primorska poet LJUBKA ŠORLI was also included among these women authors.