Representatives of the Slovenian Research Agency visit the University of Nova Gorica
Date of publication: 15. 6. 2022
News
Today, the Rector of the University of Nova Gorica, Prof. Dr. Boštjan Golob, hosted the Director of the Slovenian Research Agency, Prof. Dr. Mitja Lainščak, the President of the Scientific Council of the Agency, Prof. Dr. Peter Križan, and the President of the Management Board of the Agency, Prof. Dr. Igor Emri.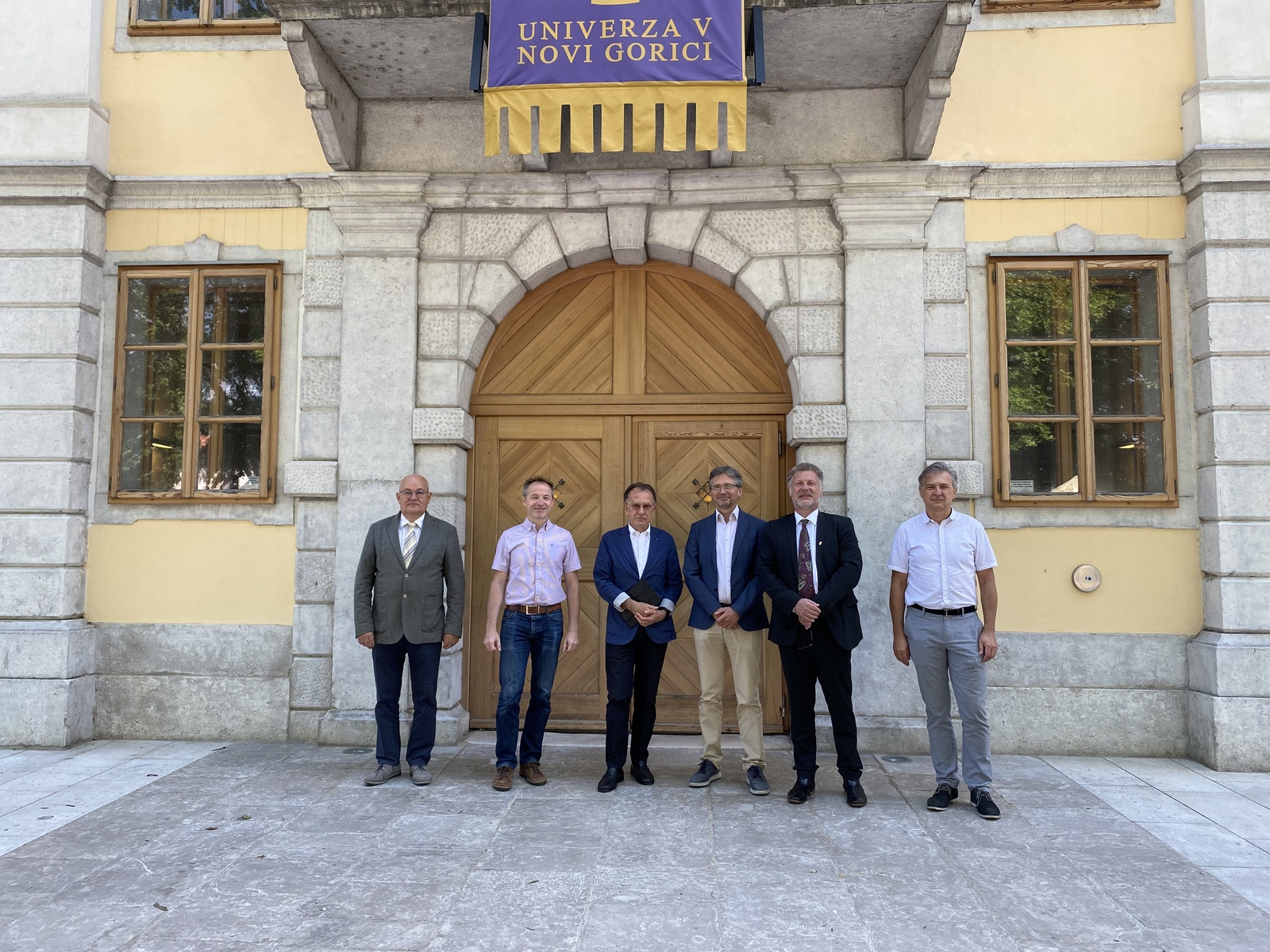 The meeting was of an introductory nature. The University of Nova Gorica staff presented the University's research activities, which are carried out by its six centres and four laboratories.
The visit also included a tour of the laboratories and centres carrying out research involving quantum optics, materials research, organic semiconductors, astrophysics and cosmology, and wine research.