School of Arts students awarded at the Visions Festival
Date of publication: 24. 5. 2022
News
Two students from the School of Arts of the University of Nova Gorica were awarded prizes at the Visions Youth Culture Festival, which took place in Nova Gorica from 20 to 22 May 2022.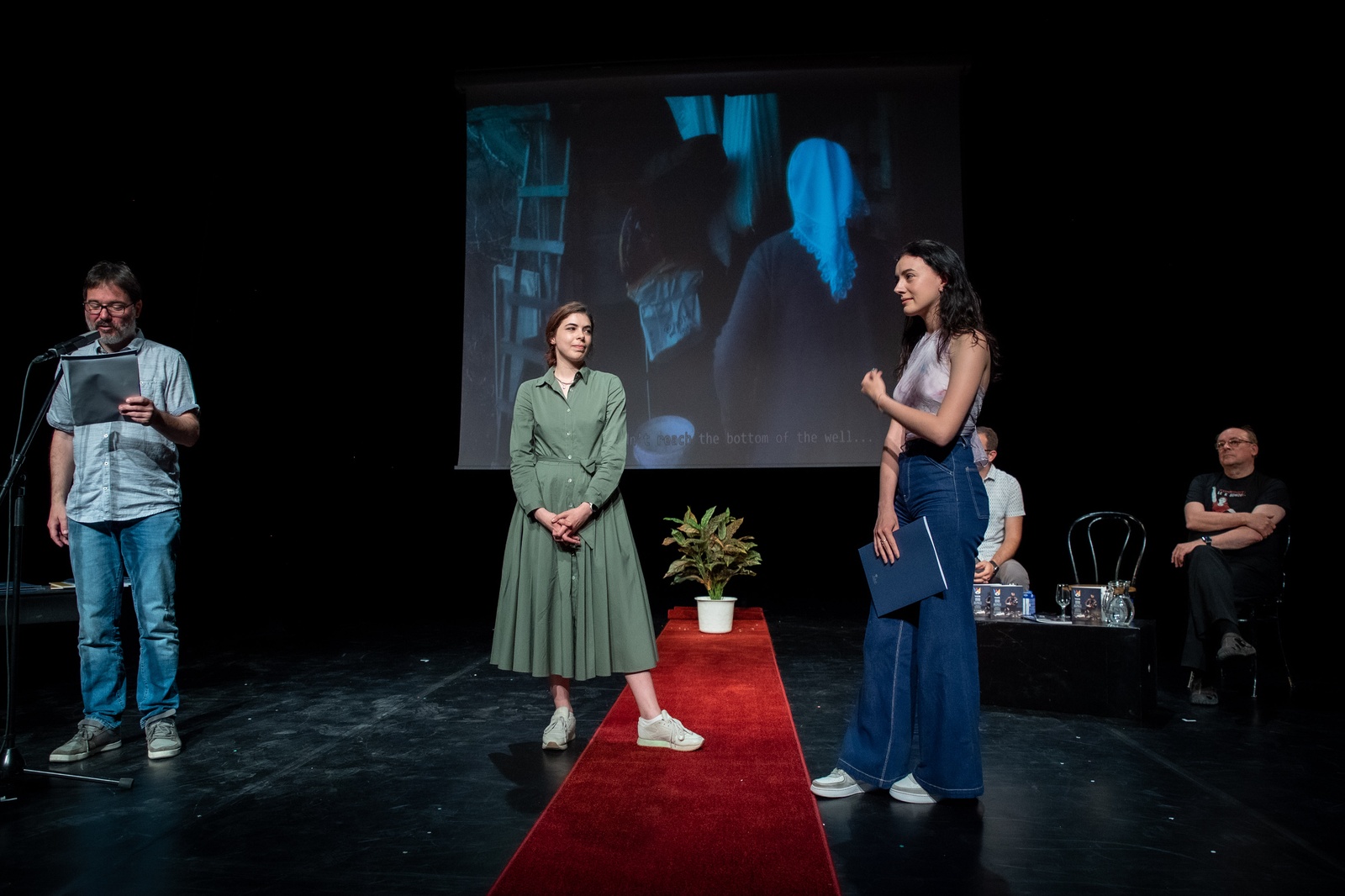 The Visionary Award for Camera and Directing went to third-year student Arta Kroni for her camera and directing of the movie Odstiranje/Zbulimi , while graduate student Miha Reja received a special mention for his accomplished animation movie with the title Za zaprtimi roletami.
The Visions Festival is a youth culture festival that aims to showcase and reward the highest quality youth theatre and puppet performances, as well as individuals in the visual arts field, and starting this year, in film.
Congratulations!