A monograph on representation learning was published by the Springer publishing house
Date of publication: 4. 8. 2021
Achievements
The academic publishing house Springer has issued the monograph Representation Learning: Propositionalization and Embeddings, written by Prof. Dr. Nada Lavrač from the Jozef Stefan Institute and the University of Nova Gorica; Dr. Vid Podpečan from the Jozef Stefan Institute; and Prof. Dr. Marko Robnik-Šikonja, from the Faculty of Computer and Information Science, University of Ljubljana.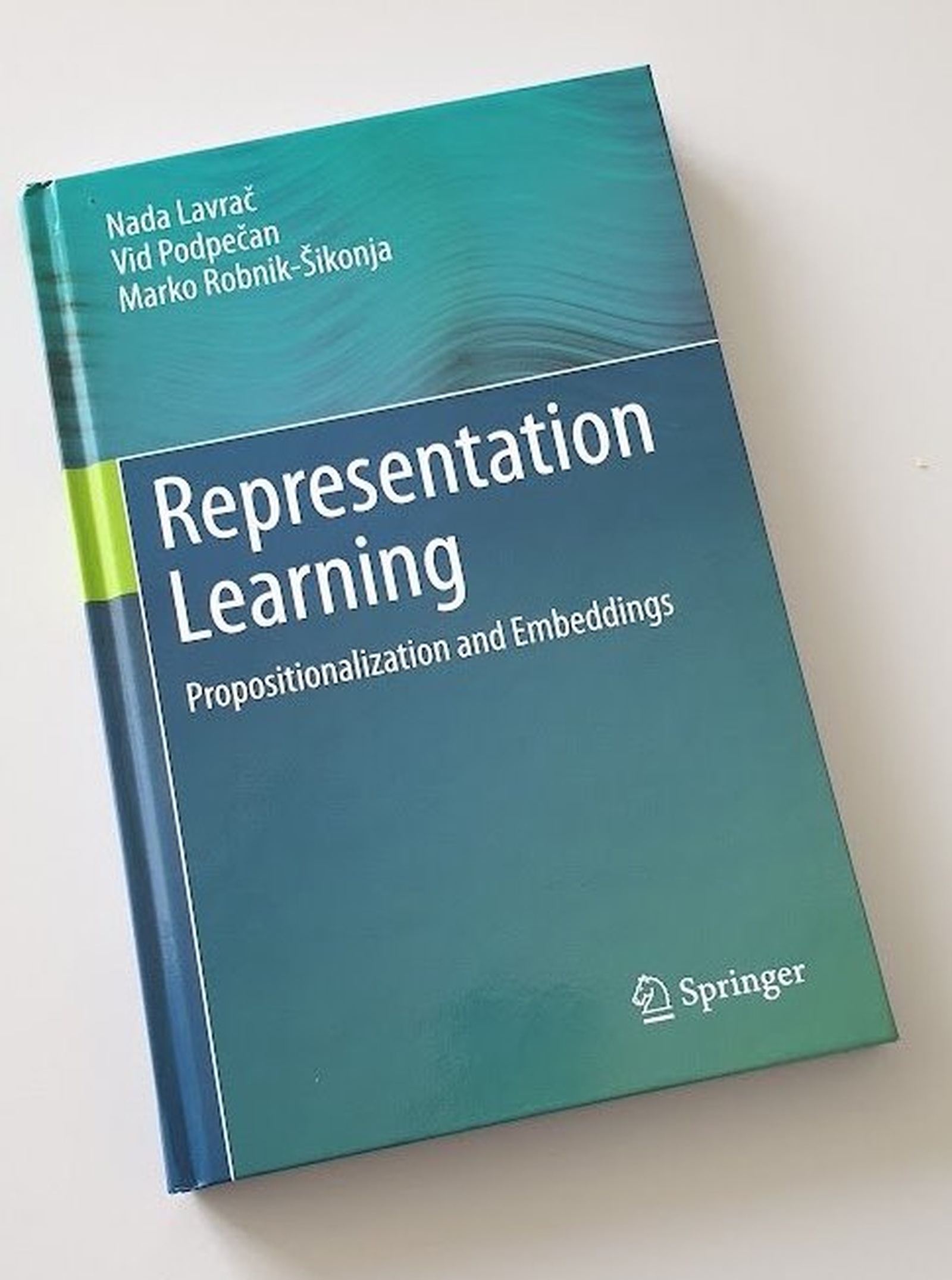 The monograph discusses advanced techniques of representation learning, which is one of the most active and relevant research areas of machine learning. Representation learning includes modern data processing techniques that transform data of various modalities and complexities into a tabulation presentation. For example, text, charts and relations are transformed to vectors by having the representation effectively include their semantic properties and mutual relations. The monograph focuses on the propositionalization approaches that have been established in relation learning and inductive logic programming and vector inputs that have become popular with the recent advancements in deep learning.
The book discusses the representation learning techniques that were developed in various areas of modern sciences. This allows the user to understand the common core principles while also offering an in-depth insight by using the chosen cases and sample codes in python books. The monograph is an interesting piece for a broader audience, from data scientists, researchers and students of machine learning, to developers, software engineers and researchers in the industry that are interested in the practical solutions of artificial
intelligence.
More information at: https://www.springer.com/gp/book/9783030688165