Online Information Day, 15th February 2021
Date of publication: 9. 2. 2021
Events
Welcome to join us at our ONLINE INFORMATION DAY in English – 15th February 2021.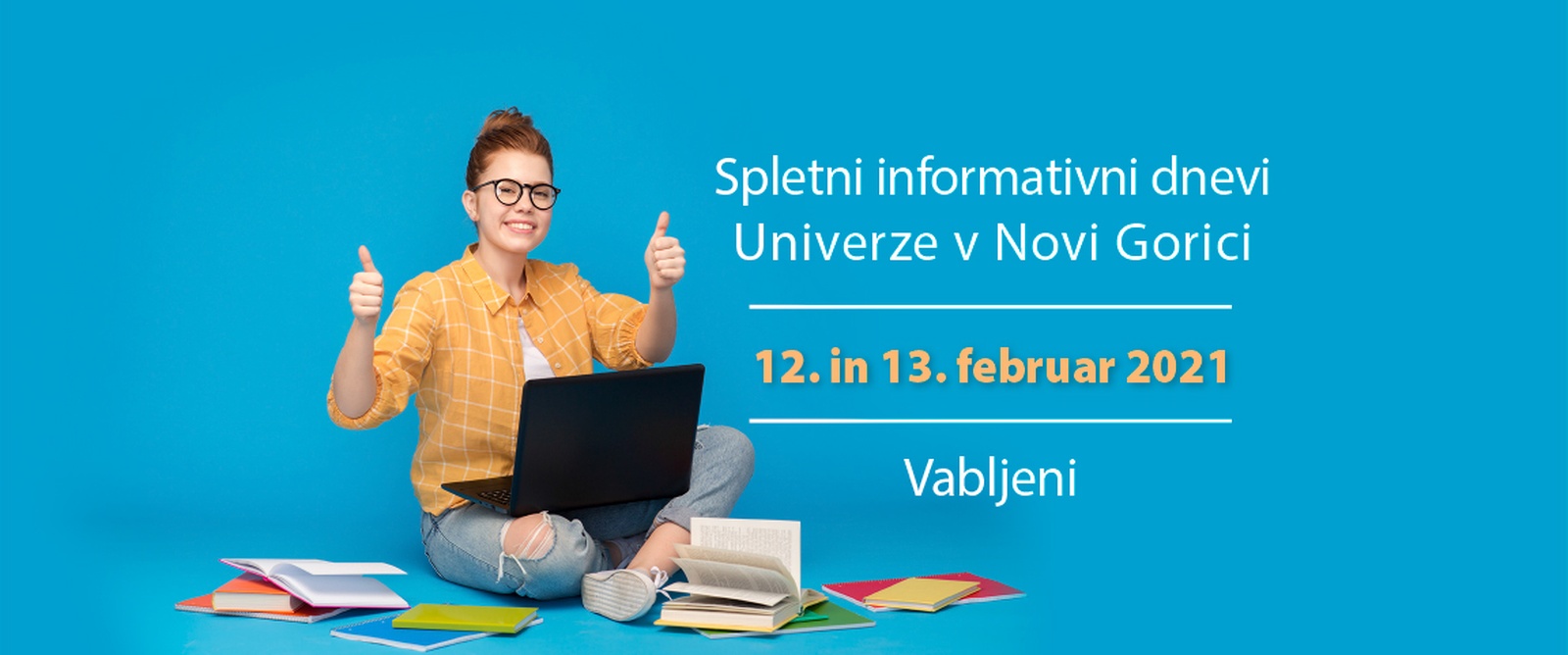 ADVANTAGES OF STUDYING AT THE UNIVERSITY OF NOVA GORICA:
Now also ONLINE learning opportunities.
PRACTICALLY-ORIENTED studies, great EMPLOYMENT PROSPECTS.
INDIVIDUAL APPROACH, small study groups.
DOUBLE DIPLOMAS with universities abroad.
Engaging in RESEARCH and other PROJECTS yet during studies.
International MOBILITY programmes.
Tailored modes of study for students ATHLETES.
SUBSIDISED MEALS and local TRANSPORT, favourable student ACCOMMODATION prices.
STUDENT JOB opportunities.
No tuition fees for citizens of EU, Serbia, North Macedonia, Bosnia and Herzegovina, Montenegro, Kosovo for most Bachelor's and Master's studies.
CHOOSE A STUDY PROGRAMME, JOIN US!
Welcome to join us online on 15th February 2021 at: http://www.ung.si/en/study/info-day/.
Contact
Andreja Leban
Public Relations
T: +386 5 620 58 27
E: andreja.leban@ung.si