Animation Hub 2023 – Unreal Engine Workshop "Intro to Unreal Engine Cinematics"
Date of publication: 24. 7. 2023
Events
Until:
21. September, 16:00
Location:
Nova Gorica, Slovenia
The brief course is tailored for beginners to introduce them to simple cinematics in UE Sequencer.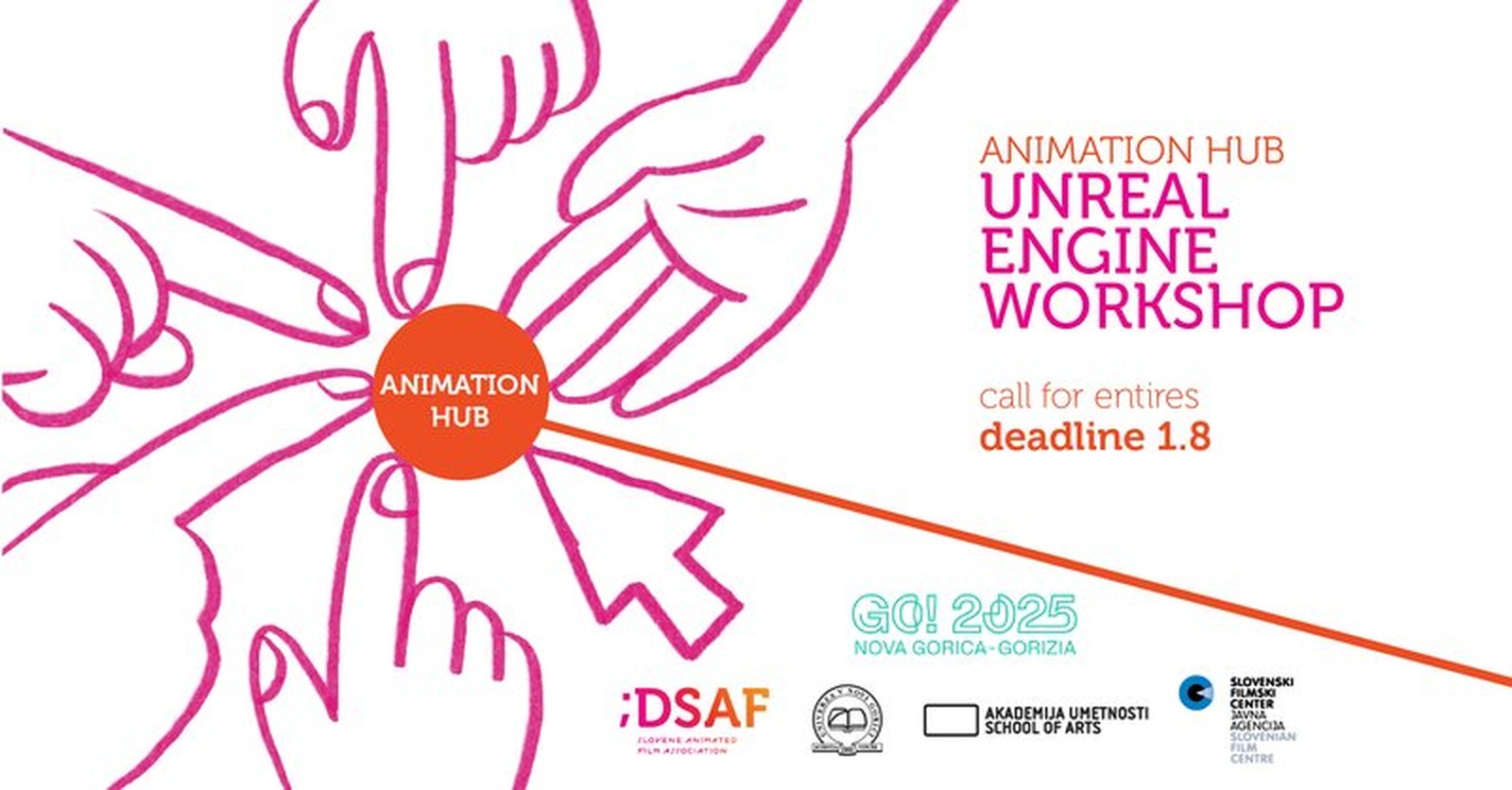 This process will set them free to explore the world of real-time rendering in Unreal Engine and game engines in general. After the course, participants will be able to create their own shorts and cinematics in this technique.
Deadline for applications: 1st August 2023
Time and location: 19–21 September 2023, Nova Gorica, Slovenia
Number of participants: 8–10
Participation fee: 300,00 €
Accommodation and meals are included. Participants need to cover their travel costs.
Please send your application toinfo@dsaf.si and add:
- a short CV,
- a motivational letter for attending the workshop (up to 1 page).
-> MORE