University of Nova Gorica taking part in the Education and Career Fair
Date of publication: 9. 1. 2023
Events
Until:
21. January, 18:00
Location:
Gospodarsko razstavišče, Ljubljana
The fair will take place on 20 and 21 January 2023, from 9:00 to 18:00 at Gospodarsko razstavišče in Ljubljana.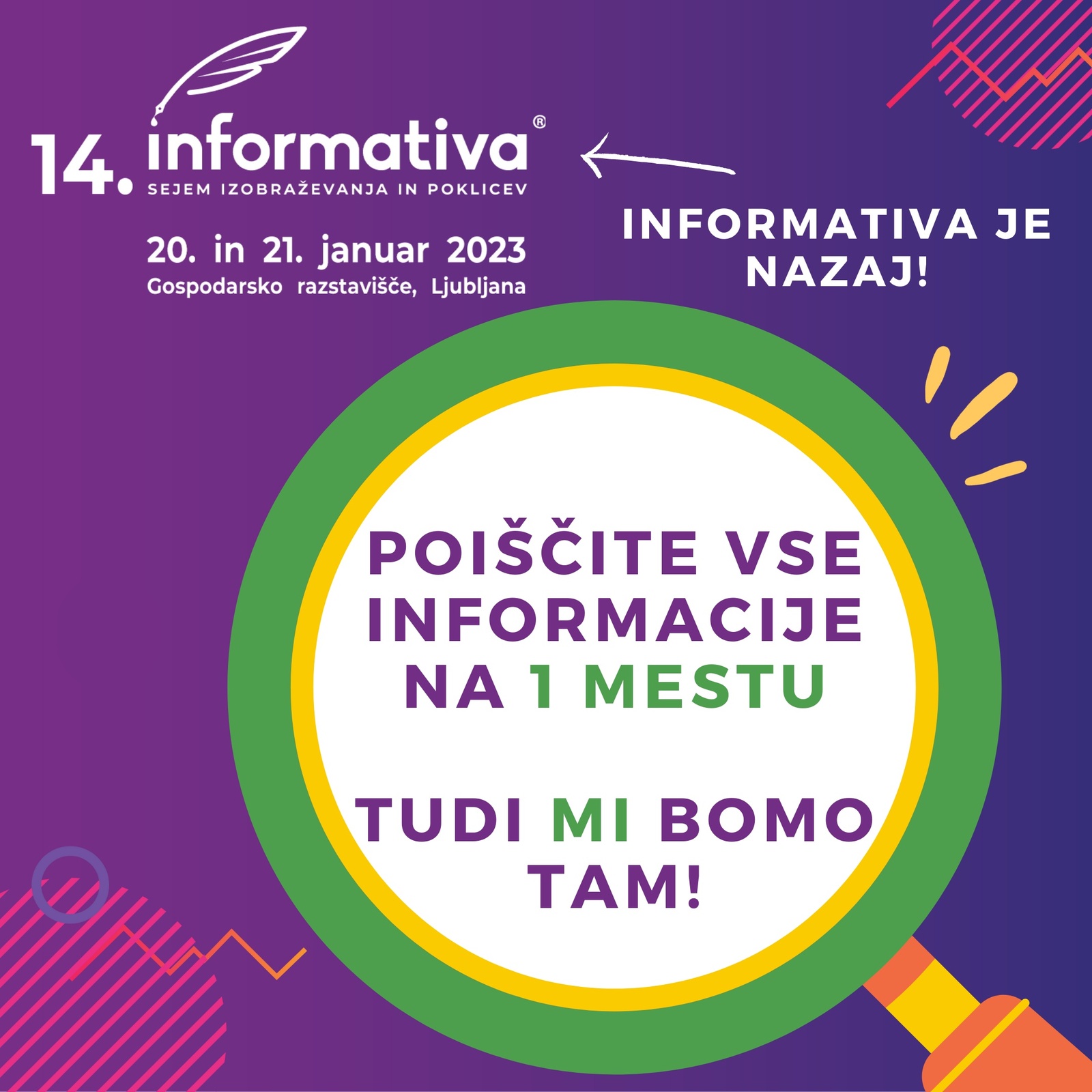 The event is an excellent opportunity for you to learn about educational programmes available in Slovenia and abroad.
At the fair, the University of Nova Gorica (UNG) will present its study programmes of all three levels. All UNG schools will thus take part in the fair – the School of Environmental Sciences, the School of Engineering and Management, the School of Science, the School of Humanities, the School for Viticulture and Enology, the School of Arts, and the Graduate School.
Come to the fair and learn about our study programmes, advantages of studying at UNG, about accommodation and student exchange possibilities, and specially tailored modes of study for students athletes.
We hope to see you at our stand in the Hall A2 (Gospodarsko razstavišče, Ljubljana).
Join us at Informativa 2023!
The official website of the event: "14TH INFORMATIVA"
Contact
Andreja Leban
Stiki z javnostmi / Public Relations
T: 05 62 05 827
E: andreja.leban@ung.si