University of Nova Gorica and GO!2025 - European Capital of Culture are participating at Venice Biennale Arte 2022
Date of publication: 15. 11. 2022
Events
Location:
Arsenale, Venice, Italy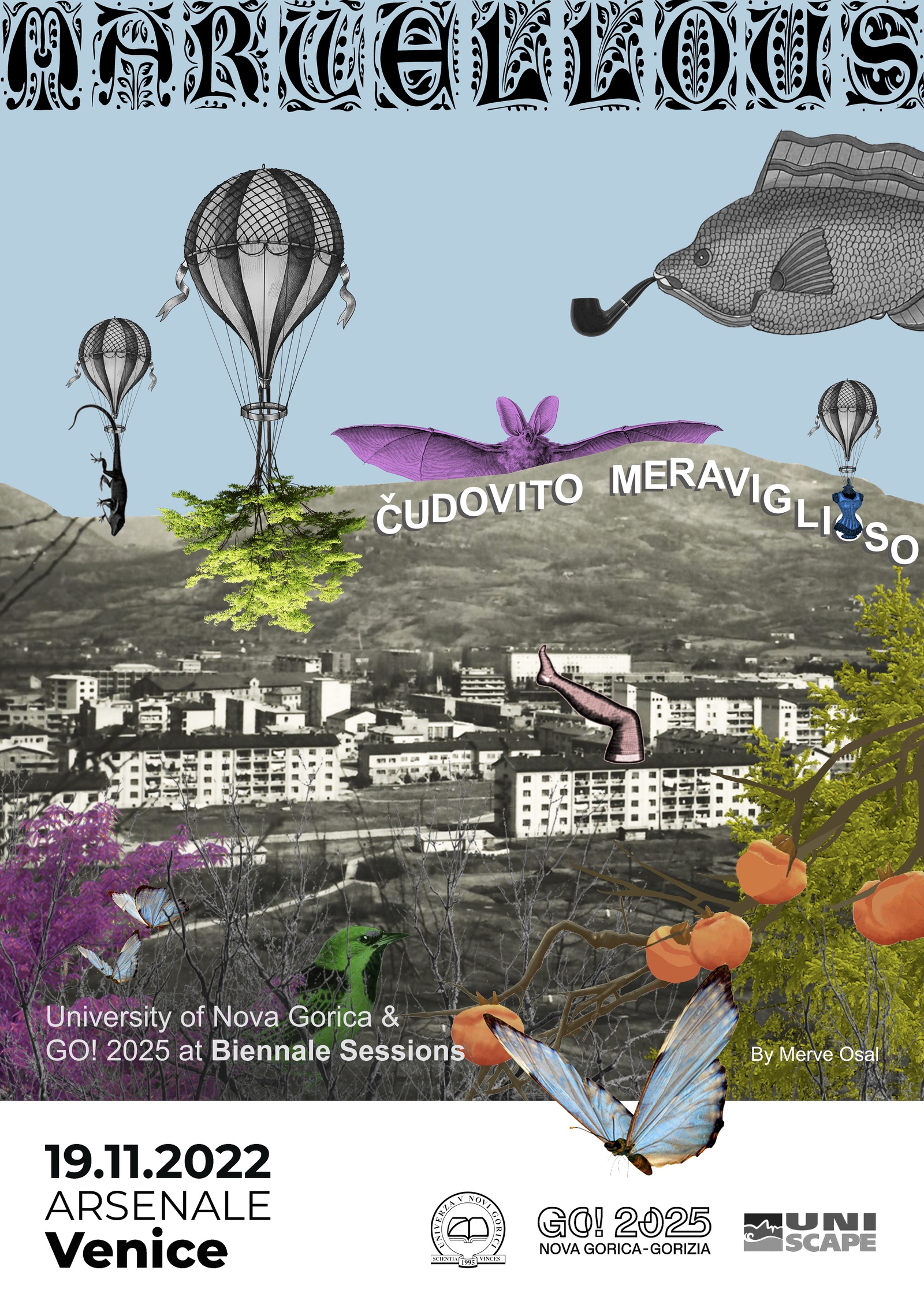 The event entitled Marvellous reflects upon the "impossible ecologies" that challenge the logic of main-stream green agendas with radical imagination which is so often embedded in the marvellous "feeling for nature", acting as necessary force to drive 'GO!2025" green strategy.
Il latte dei sogni, The milk of dreams, the title of Biennale Arte 2022 invites us to reflect upon the world on the threshold between real and imaginary, fascinating and scary. The world as a totality in permanent metamorphosis, a marvellous constellation of fragile contradictions.
Cordially invited!