GoChile Astronomy Summer School
Date of publication: 12. 5. 2022
Events
Location:
Hiša mladih Ajdovščina
The Summer School is designed for secondary-school students interested in astronomy.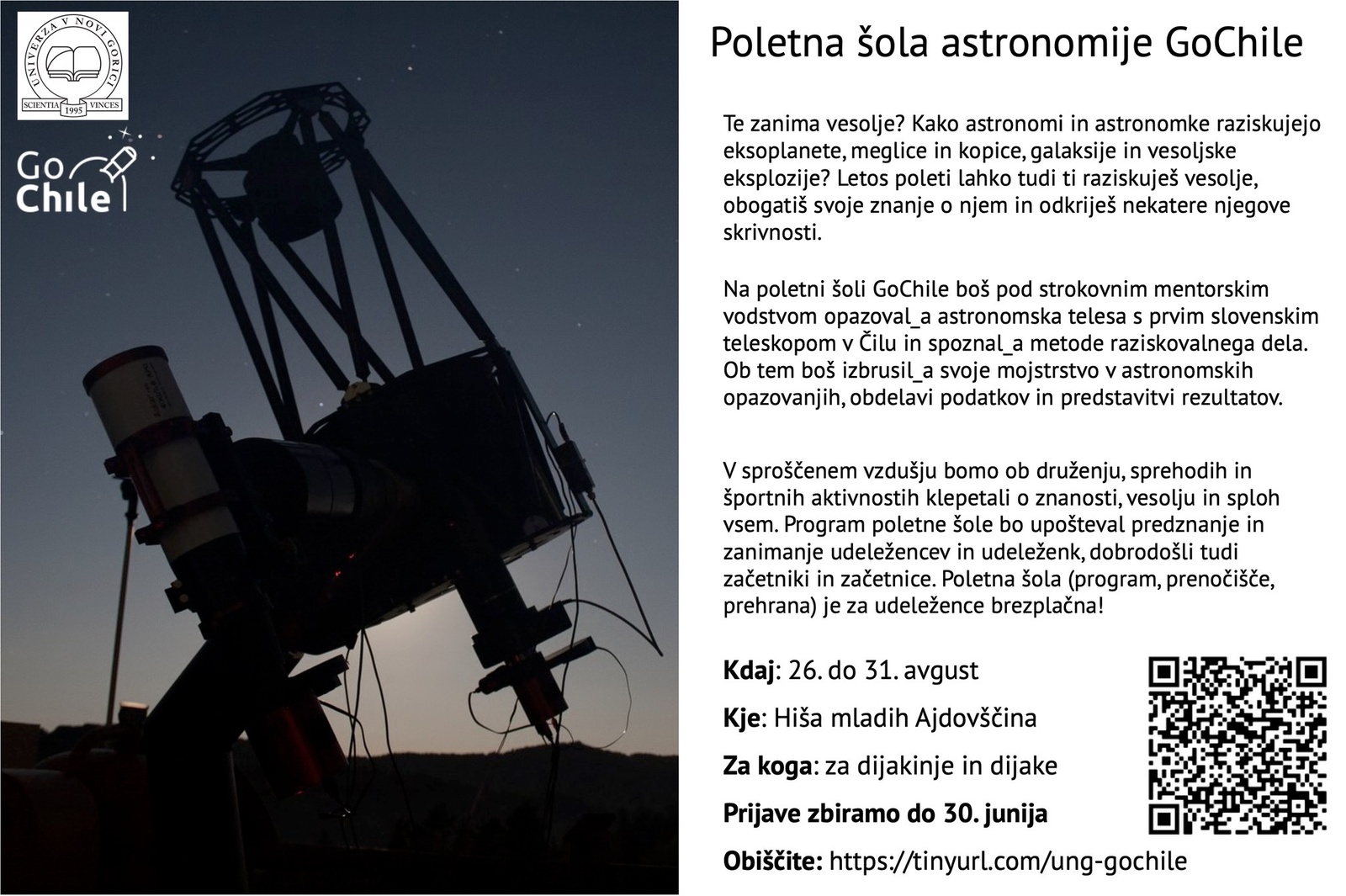 The participants will perform the main project activities by using the GoChile telescope. In small groups they will, under the supervision of their mentors, carry out and present a simple research project. They will develop their observational skills also by working with the telescopes they will set in the vicinity of Ajdovščina. Moreover, at afternoon lectures they will broaden their theoretical knowledge about the areas and topics such as cosmology, black holes, dark matter and cosmic particles.
The School is organised and funded by the University of Nova Gorica within the framework of the project "Promocija študija s STE(A)M področij za poklice prihodnosti", financed by the Ministry for Education, Science and Sport of the Republic of Slovenia, in cooperation with the Cosmolab Institute.