e-UNG
Would you like to complete your studies despite being unable to attend lectures regularly due to your sports career, job or other circumstances? Take advantage of e-learning opportunities and video-recorded lectures at UNG. Consult individual UNG schools for further details.
Study and e-UNG
By introducing elements of e-learning we enable our students to study in a modern and more flexible way.
In the time of pandemics we moved all lectures online and adapted all parts of study program so as to enable successful accomplishment of all study programs in time, and students are taking all exams at distance this summer and autumn. In the academic year 2020/21, we will be able to carry out the entire study in a combined way (lecture room + on-line + recording), if necessary. This will enable attendance at lectures also for students who, due to possible quarantine or other restrictive measures, would not be able to attend lectures in the lecture hall. An adaptation to online only lectures will be possible in cases not allowing us to teach in classrooms, while the schedule of other activities will be adapted as needed. Lectures will be conducted in a combined form (lecture room + on-line + recording), if necessary. However, if the situation does not allow for a lecture in the lecture hall, the lectures will be online only.
All study programmes at the University of Nova Gorica have the possibility of using Moodle virtual classrooms in combination with face-to-face teaching. In addition to this, the collaborative platform MiTeam is being introduced.
Login to Moodle
Login to MiTeam
If you have already received and confirmed the password for MiTeam, enter here.
New users:
teachers please contact the school secretary to be connected with the school MiTeam coordinator;
students will be invited by e-mail to use the platform at particular courses (by agreement with their teacher);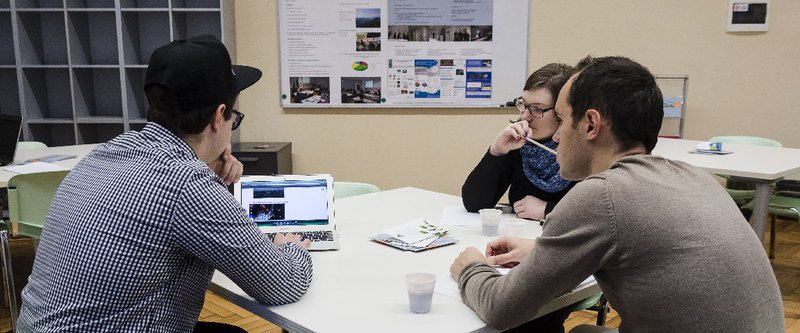 Open education
Video lectures and other open learning contents represent excellent resources of knowledge for everyone interested in various areas of study and research at the University of Nova Gorica.
Open education for a better world
University of Nova Gorica (UNG) and UNESCO Chair on Open Technologies for OER and Open Learning at the Jožef Stefan Institute (JSI) have initiated and are together coordinating the Open Education for a Better World (OE4BW) international on-line mentoring programme. 131 projects from all over the world have been included with 100 mentors being involved during the last three years. Join this Open Collaboration Award of Excellence winning programme as a developer or a mentor! Calls are announced each October.
Call for participation in 2021/22 – https://oe4bw.org/application/